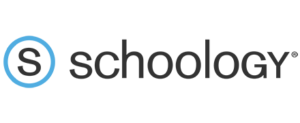 A good Learning Management System (LMS) is the most important tool you can have for teaching remotely. In your classroom you probably have a basket or multiple baskets for students to submit the piles of assignments that they complete. And then you probably have a lot more baskets to return graded assignments back to them.
A LMS is like a digital version of those baskets with a whole lot of superpowers added to them.
Schoology LMS allows you to:
Post assignments where students can submit them, you can grade them, and then the students and parents can see their grade and comments
Conduct assessments (This is still a challenge while they are at home)
Post updates
Share videos
Texts
Discussions
Grades
Attendance
And more
Schoology is powerful yet easy to use and their free version is perfect for a single classroom or a small school.